When Might You Be Sued By The CFTC In Florida?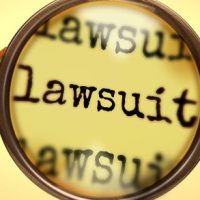 If you're one of the many entrepreneurs in Florida who makes money from investment products, you need to be aware of the CFTC. This commission oversees all types of investments in the Sunshine State, and you might face lawsuits from them if you commit certain offenses. If you face a lawsuit from the CFTC, your company may suffer a major blow in terms of their reputation, and you might even be forced to shut down your business permanently.
What is the CFTC?
 CFTC stands for "Commodities Futures Trading Commission." Its purpose is to regulate the derivatives markets in the United States. This might include future contracts, options, swaps, and more. The CFTC's main priorities are to promote competition within the market while protecting investors against scams and frauds. Established back in the early 70s, the CFTC has evolved considerably over the years, adapting to changes in fintech, the internet, and cryptocurrencies. Note that while the two organizations are similar, the SEC and the CFTC regulate different aspects of the investment world (one regulates securities, while the other regulates derivatives).
How to Deal With the CFTC 
If you discover fraud within your organization, your best bet is to report it to the CFTC immediately. If you do this, you can avoid many of the more serious consequences associated with knowingly concealing fraud.
An Example of a CFTC Lawsuit 
CFTC lawsuits have become especially common in the world of Bitcoin and cryptocurrency. On September 30th, it was reported that the CFTC had sued the founder of Digitex, a crypto derivatives exchange. The organization accused this founder of running a trading platform that had never been formally registered with the Commission. In addition, the founder was accused of not using KYC procedures or a CIP program. KYC stands for "know your customer," while CIP stands for "customer information program." Both of these systems are intended to prevent money laundering.
Finally, the founder was accused of manipulating the price of Digitex's native token – DGTX – by "pumping" it on other platforms. The CFTC's lawsuit immediately caused the value of the token to drop to about zero. The CFTC is of the opinion that Bitcoin must be regulated by the commission.
Enlist the Help of a Qualified Attorney Today
 For help from a skilled Miami business & financial disputes lawyer, look no further than Alhalel Law. We can help with many different legal issues your business might be facing, and we are well aware of the potential issues posed by the CFTC. Although facing a lawsuit from this organization can be extremely daunting, you should know that there is help available. In addition, a lawsuit from the CFTC doesn't always need to result in the end of your business – especially if you work with an experienced attorney. Reach out and book your first consultation today.
Sources: 
investopedia.com/terms/c/cftc.asp
decrypt.co/110992/cftc-crypto-derivatives-exchange-digitex-founder