Partnership Law: What To Know About The 'Duty Of Loyalty' In Florida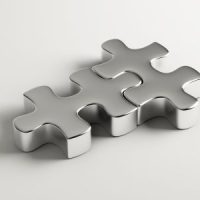 A partnership is a type of business structure through which the parties (business partners) cooperate to advance their joint interests. There are several different types of business partnerships in Florida, including:
General Partnerships (GPs)
Limited Partnerships (LPs),
Limited Liability Partnerships (LLPs); and
Limited Liability Limited Partnership (LLLPs).
In Florida, business partners owe certain obligations to each other—with the "duty of loyalty" being one of the most important. Here, our Miami partnership dispute lawyer provides an in-depth guide to the 'duty of loyalty' that business partners know each other in Florida.
An Overview of a Business Partner's Duty of Loyalty in Florida
In Florida, business partners owe limited fiduciary duties to each other. While they are not legally required to act in each other's best interest in every context, they are required to abide by certain basic responsibilities. Under Florida Statutes § 620.8404, business partners within a GP, LP, LLP, or LLLP owe each other "duty of loyalty." However, the duty of loyalty is not wholly comprehensive. The duty of loyalty that one business partner owes to another in Florida is limited to the following three key things:
Act as a Trustee of Partnership Assets: Florida law requires business partners to "hold as trustee" all of the partnership assets. In other words, a business partner's duty of loyalty includes an inherent duty not to misused partnership funds or property.
Avoid Improper Self-Dealing: Florida law also requires business partners to avoid self-dealing with the partnership in a manner which would cause an adverse outcome for the partnership as a whole.
Refrain from Competing Against Business: Finally, Florida law also requires business partners to avoid any improper competition with the business. A business partner may violate their duty of loyalty under Florida if they take a commercial opportunity for themselves or another one of their businesses instead of for the partnership.
The Terms of a Partnership Agreement are Critically Important in Florida
 When you form a business partnership in Florida, you should always have a well-written partnership agreement. A partnership agreement will both reduce the risk of a dispute and protect your rights/interests should one arise. The specific terms of your partnership agreement always matter—including in disputes over the duty of loyalty. If you are locked in a dispute over the alleged breach of duty of loyalty by a business partner, your partnership agreement should be thoroughly reviewed by an experienced Miami partnership law attorney.
 Call Our Miami, FL Partnership Lawyer for Immediate Help
At Alhalel Law, our Miami partnership litigation attorney is an aggressive and solutions-focused advocate for clients. If you have any questions about the duty of loyalty that business partners owe each other in Florida, we are here to explain your rights and options. Call us now or contact us online to set up your fully confidential, no obligation consultation. We represent business partners in disputes in Miami-Dade County and communities beyond.
Source:
leg.state.fl.us/Statutes/index.cfm?App_mode=Display_Statute&Search_String=&URL=0600-0699/0620/Sections/0620.8404.html