What To Do If Your Business Is Sued In Florida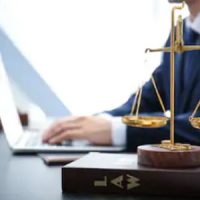 For business owners and business operators, there are few things more frustrating than facing a lawsuit. Whether the legal claim was initiated by a vendor, supplier, customer, employee, or competitor, it can be a burden. It is crucial that you take a proactive approach to protect the rights and interests of your company. Below, our Miami business & financial dispute attorney highlights the key steps to take if your company is facing a lawsuit in Florida.
Step #1: Stay Calm, Understand the Claim 
If you have been notified that a lawsuit has or will be filed against your business, it is important to stay calm. Take a moment to gather your thoughts and understand the nature of the claim. As defined by the Legal Information Institute, a claim is a "set of operative facts creating a right enforceable in court." Some examples of claims include:
Breach of contract;
Allegations of business or consumer fraud; and
Employment law violations.
You need to understand why your business is being sued, what the claimant/plaintiff alleges, and what they are seeking as a legal remedy. Only when you have a full understanding of the stakes will you be in the best position to protect the rights and interests of your South Florida business.
 Step #2: Get Organized (Gather All Relevant Evidence/Information) 
Proper organization is one of the keys to effectively defending your business against a lawsuit. Ultimately, all commercial lawsuits are fact-based cases. The evidence matters. Carefully gather and organize all documents, records, and other information that could potentially serve as evidence in the business lawsuit.
 Step #3: Notify Your Insurance Carrier 
Does your business have a commercial liability policy? If so, you likely have a duty to promptly notify your insurer that a lawsuit has been filed. Failure to do so could risk invalidating your coverage. In some cases, your insurance company will step in and lead the defense of your company. Carefully review your insurance coverage to understand your obligation.
Step #4: Prepare Your Response With a Florida Business Lawyer 
Finally, you will need to prepare your response. It is best to set up a consultation with an experienced Florida business litigation attorney. Your lawyer will be able to review the allegations, the evidence, and the nature of the conflict to help you determine the best course of action. Ignoring a lawsuit is the worst thing that a business can do. You need to proactively defend your company. That could mean trying to negotiate a settlement or aggressively defending your business against an unjustified claim.
Contact Our Miami Business Law Attorney Today
At Alhalel Law, our Miami commercial litigation lawyer fights aggressively to protect the best interests of our clients. If your company has been sued, we can help. Contact us now to set up your completely confidential initial legal consultation. From our Miami office, we provide business law representation throughout South Florida, including in Hialeah, Miami Beach, Hollywood, Pembroke Pines, Coral Gables, Boca Raton, Fort Lauderdale, West Palm Beach, and Jupiter.