Mark Cuban Sued In Florida For Promoting Crypto Platform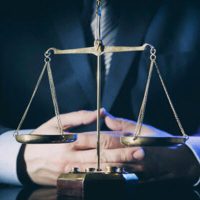 These days, cryptocurrencies have permeated the entire business world, with many major companies in Florida openly embracing this new financial technology. Many individuals have also embraced crypto with open arms – including well-known billionaire Mark Cuban. Even though crypto can be staggeringly profitable, it can also lead to legal issues – as Cuban has just discovered. But what kind of issues is he dealing with, and what implications might this have for businesses across Miami and Florida?
If you're being sued for your involvement in crypto or any other business venture, it always makes sense to get in touch with a qualified, experienced business litigation attorney as soon as possible. With help from one of these professionals, you can strive for the best possible results in a highly confident manner. Although this situation may seem daunting at first, a business litigation attorney can guide you forward with an effective, reliable strategy.
Why Is Mark Cuban Being Sued? 
According to a report from August 11th, Mark Cuban is being sued in a Florida court for allegedly luring customers to a crypto platform that eventually went bankrupt. The bankruptcy cost investors a total of $5 billion. This platform was Voyager Digital – a name that many in the crypto scene will no doubt be familiar with.
Specifically, Cuban is being accused of misleading investors in a way that misled and deceived them, causing them to believe that Voyager Digital was a much safer bet than it actually was. The lawsuit points out that even though Voyager advertised itself as having zero commission fees, customers often discovered that they were being asked to pay "exorbitant" hidden commissions on every single crypto trade they made.
First, Voyager Digital froze withdrawals, leaving investors holding the bill. Next, they filed for bankruptcy, causing an uproar among the crypto crowd. Initially, Voyager claimed that it was insured by the Federal Deposit Insurance Corp, but the company was eventually ordered by the Federal Reserve to cease making these claims back in July. One person who wasn't fighting Voyager for his money back was Mark Cuban – leading many to believe whether he was ever a legitimate investor in the company. Cuban has never revealed how he was compensated for promoting Voyager, but we can assume that it wasn't a low price. Cuban is of course well-known in the entrepreneurial community for his role in the series Shark Tank, as well as for his connection to the Dallas Mavericks.
Enlist the Help of a Qualified Attorney Today 
If you've been searching for a qualified, experienced Miami business & financial dispute attorney, look no further than Alhalel Law. Over the years, we have helped numerous companies approach business lawsuits with confidence and efficiency. We know that new financial technology comes with new legal issues, and we're ready to help you fight for your rights in an effective manner. Book your consultation today to get started with a solid action plan.
Sources:
 fortune.com/2022/08/11/mark-cuban-sued-voyager-digital-crypto-web3/
techcrunch.com/2022/08/11/mark-cuban-mavericks-face-lawsuit-over-crypto-voyager-ponzi-scheme/