Business Litigation: Your Guide To The Florida Deceptive And Unfair Trades Practices Act (FDUTPA)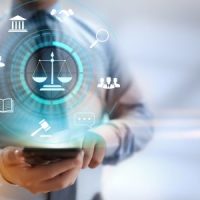 The Florida Deceptive and Unfair Trades Practices Act (FDUTPA) is a state law that allows individual consumers and businesses to hold parties legally liable for damage caused by unjust commercial practices. It is Florida's most important business fraud and business tort statute. Companies and organizations that operate in the state should have an understanding of the FDUTPA. In this article, our Miami business torts attorney provides a detailed overview of the FDUTPA.
 Know the Three Elements of Liability in a Deceptive Trades Practices Case 
To bring a successful FDUTPA lawsuit in Miami-Dade County, a plaintiff must prove all of the required elements of the statute. Specifically, plaintiffs must establish the following:
The defendant committed an FDUTPA violation;
The defendant's FDUTPA violation caused harm to the plaintiff; and
The plaintiff sustained actual losses. 
The FDUTPA Prohibits a Wide Range of Deceptive and Unfair Businesses Practices 
Many FDUTPA claims in Florida come down to whether or not a violation actually occurred. The statute bars a wide array of deceptive and unfair business practices. Florida lawmakers instructed judges to interpret the statutory language in a broad manner. Legislators also modeled Florida law after the Federal Trade Commission Act (FTC Act). Some notable examples of business practices that are prohibited in Florida by the FDUTPA include:
False advertising;
Material misrepresentations;
Material omissions of fact;
Use of bait-and-switch sales tactics; and
The use of disguised/hidden fees in contracts.
In FDUTPA cases, Florida courts have consistently ruled that business practices that are "likely to mislead a reasonable person" are unlawfully deceptive. Courts have also found that practices that "shock the conscience of reasonable persons" are unlawfully unfair.
 Plaintiffs Can Sue for Actual Damages and Injunctive Relief Under Florida Law 
Florida's FDUTPA allows plaintiffs to bring a claim to recover actual damages and/or to seek injunctive relief. In a FDUTPA lawsuit in Florida, a plaintiff's financial recovery is restricted to the actual losses that they sustained as a consequence of the deceptive or unfair practice by the defendant(s). In some circumstances, a court may also award injunctive relief—such as prohibiting the defendant from engaging in further violative conduct.
 A Four-Year Statute of Limitations to Bring an FDUTPA Claim in Florida 
Consumers and businesses must initiate any legal claim under the FDUTPA before the statute of limitations runs out. In Florida, there is a four-year statute of limitations for FDUTPA claims. If a claim is not filed within four years of the date that the action accrued, then the plaintiff will be unable to bring a claim at all.
 Consult With a Business Fraud Lawyer Today
At Alhalel Law, our Miami business tort lawyer has the professional skills and legal expertise to represent both plaintiffs and defendants in FDUTPA cases. If you have any specific questions about the FDUTPA, we are here to help you determine the best course of action. Contact us today to set up your completely confidential case review. With an office in Miami, we provide commercial litigation services in Miami-Dade County and throughout Southeast Florida.
Source:
leg.state.fl.us/statutes/index.cfm?App_mode=Display_Statute&URL=0500-0599/0501/0501PARTIIContentsIndex.html