How The Florida Blue/BayCare Contract Dispute Was Resolved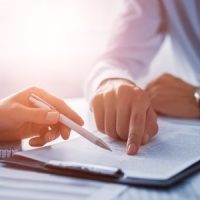 One of the most notable recent contract disputes in Florida involved two healthcare nonprofits: BayCare and Florida Blue. This dispute went right down to the wire – putting numerous Florida residents at risk of losing access to their doctors. The manner in which this dispute was resolved helps us understand how similar issues can be dealt with by companies in the Sunshine State. But how exactly was this issue resolved, and could it have been handled better?
The Contract Dispute Explained 
On September 22nd, it was reported that BayCare Health System had completely ceased all elective surgeries and procedures for patients covered by Florida Blue health insurance. This was due to the fact that the two companies had spent the last seven months trying to negotiate a new contract. These seven months proved completely unproductive, and they centered around reimbursement rates. According to the Tampa Bay Times, meetings were occurring multiple times per day between executives as both companies rushed to avert a potential medical crisis for innocent patients.
While both companies claimed to put their patients first, they also pointed their fingers at each other – accusing each other of being more concerned about profit margins than providing quality medical care. The risk of serious issues for patients was genuine. If these negotiations fell through, many patients would lose access to crucial services like elective surgeries, checkups with family doctors, and any treatments involving mild illnesses. The only possible course of action for these patients would be to find new doctors.
Florida Blue claimed that BayCare was trying to negotiate a triple-digit rate increase for hospital visits, X-rays, MRIs, and other services. This would amount to increased costs of $80 million each year for Florida Blue, according to their estimates. BayCare countered by claiming that healthcare costs had gone up substantially during the pandemic – both in terms of labor expenses and the cost of supplies. They also accused Florida Blue of raising rates for policyholders while neglecting to pass on these increased profits to healthcare providers.
How Was the Contract Dispute Resolved? 
On September 29th, it was reported that the contract dispute had been resolved just days before the expiry date of October 1st. In the end, the impetus for this resolution may have come from an unlikely source. It seems as though Hurricane Ian may have forced both parties to put their differences aside and focus on helping the community. In a recent statement, Florida Blue market president stated:
"With Hurricane Ian threatening our communities, we are thankful our members no longer need to be concerned about their ability to access their BayCare healthcare providers and can focus on what's most important."
Where Can I Find a Contract Dispute Lawyer in Miami? 
If you've been searching for a Miami contract dispute lawyer, look no further than Alhalel Law. Over the years, we have assisted numerous organizations with many cases related to business law – including contract disputes. Whether you're a small company or a major enterprise, it's always in your best interests to resolve these disputes effectively and quickly. Book your consultation today, and we can help you do just that.
Sources: 
tampabay.com/news/health/2022/09/22/time-running-out-florida-blue-baycare-resolve-dispute/
beckerspayer.com/contracting/florida-blue-baycare-resolve-contract-dispute-days-before-deadline.html