Types Of Contract Disputes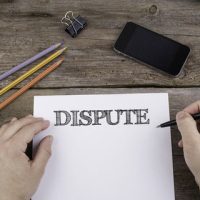 If you're running a business in Miami, you might find yourself entering into all kinds of different contracts. These contracts often form the foundations of many business partnerships, allowing you to conduct various operations with confidence and efficiency. But what happens when these contracts go wrong? What happens when you are forced to deal with a contract dispute? Well, that all depends on the specific type of contract dispute you're dealing with, as each type must be approached in a slightly different manner.
Regardless of the type of contract dispute you're dealing with, it's always a good idea to touch base with a qualified business lawyer as soon as possible. During your first consultation, you can discuss your unique situation and receive personalized legal advice. Based on the recommendations and guidance of an experienced business lawyer, you can approach your contract dispute in a highly effective manner.
Exclusive Distributor Contract Disputes 
Exclusivity-related agreements are fairly common in the business world, and they can lead to many contract disputes. For example, your company might sign an agreement that states that you can only provide your products to one reseller. If the wording isn't exactly clear and people start breaking the exclusivity contract, you will need to get help from a lawyer to clear up this situation. 
Non Disclosure Agreement Disputes 
Non disclosure agreements are often very important as people conduct business, as these agreements ensure privacy, the security of intellectual property, and much more. If someone breaks their NDA, lawyers may need to get involved to ensure that anyone who violated the agreement experiences the proper consequences. 
Contractor Agreement Disputes 
Contractor disputes are common in a range of different industries. These disputes often arise due to the failure of the contractor to deliver the services laid out in the agreement. If this situation becomes too untenable, a lawyer may need to get involved to hold the contractor to their obligations. 
Franchise Disputes 
Franchises are common in Florida, and these types of businesses must adhere to a number of regulations and rules laid out by the franchisor. If a franchisee strays too far from the official "rulebook," it can damage the appearance of the entire company. This is why franchise agreement legal disputes are often necessary to protect the reputation of the franchisor. 
Licensing Agreement Disputes 
Sometimes, licensing agreements are formed that allow companies to make use of certain intellectual property, patents, or other things of that nature that are usually limited to a certain party. If parties start using this intellectual property in the wrong manner, disputes can easily arise.
Enlist the Help of a Qualified Attorney Today 
The skilled Miami contract dispute lawyers at Alhalel Law are prepared to assist you throughout each step of your case. Over the years, we have assisted numerous businesses with various contract disputes. Although these disputes can be difficult at times, they can easily be resolved with the right legal assistance. Book your consultation today, and you can take your first steps towards a positive resolution.