Why Are Disney And Kanye West Being Sued In Florida?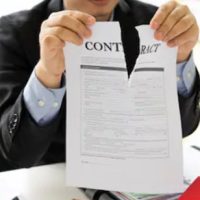 Disney and Kanye West might seem like two names on opposite sides of the spectrum. One is associated with controversy, while the other is associated with family-oriented entertainment. But recent lawsuits show that both entities are equally vulnerable to business lawsuits. So why are they being sued in Florida, and what does this tell us about how businesses should conduct themselves in the Sunshine State?
Kanye West Sued for Breach of Contract in Florida 
On October 28th, it was reported that Kanye West was being sued for breach of contract in Florida. Allegedly, he had failed to pay rent for a space that was planning to use as a recording studio. Rental agreements are indeed contracts, and a failure to pay rent represents one of the most common forms of contract disputes in the United States. According to the lawsuit, West agreed to pay a total of $5,000 per day for 25 days plus additional fees for a total of $145,813. The plaintiffs allege that they never received this money. The plaintiffs also allege that they customized the space to fit Kanye's needs and requirements – spending time and money on alterations that proved to be useless.
The sticking point here is that Kanye never actually signed a contract, and the entire agreement occurred over phone calls and text messages. This might make the so-called "rental agreement" difficult to hold up in court. However, it's worth mentioning that text messages are considered written forms of evidence because they can be easily attributable to the sender. When you send a text message, you are essentially sending a signed document in the eyes of the court.
Disney World Sued Over Platinum Passes 
On October 25th of 2022, it was reported that Disney World had been sued over its Platinum passes, with members alleging that they were forced to reserve their spots ahead of time despite paying up to $1,600 per year. In a strange loophole, it seems as though people who purchase single-day tickets actually have an advantage over the platinum passholders.
This is because those who wish to visit the park can simply purchase a ticket on the same day without restriction, while platinum passholders must reserve their spot ahead of time. The lawsuit claims that this is purely motivated by profit, as numerous single-day tickets represent a greater profit margin than platinum passholders visiting the park with their annual tickets.
Where Can I Find a Qualified Business Law Attorney in Florida? 
If you've been searching for a Miami contract dispute lawyer, look no further than Alhalel Law. Over the years, we have assisted numerous business entities in Florida, and we can guide you towards a positive legal outcome. Investing in a high-quality business law attorney can save you money in the long run while allowing you to protect your reputation. Book your consultation today to review your legal options and determine the best route forward.
Sources: 
upi.com/Top_News/US/2022/10/28/kanye-west-sued-contract-breached/3961666981924/
dailymail.co.uk/news/article-11354609/Two-Disney-World-annual-pass-holders-sue-amusement-park-making-book-reservations.html