When Can Property Management Firms In Miami Be Sued?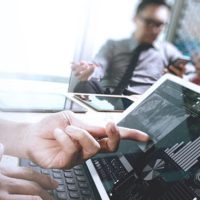 Real estate is big business in Miami, and many companies rake in the profits by renting out various properties across the city. Rental income is relatively passive in nature, and it's extremely reliable. Everyone needs a place to live, which means that there's never any shortage of customers. That being said, property management companies in Miami can face lawsuits for a number of different reasons. So when might these companies be sued?
If your property management company is being sued in Miami, you need to get in touch with a business litigation attorney as soon as possible. These legal professionals can help protect your business against frivolous lawsuits and ensure your long-term financial stability. The consequences can be severe if you don't take these lawsuits seriously, so it's best to get in touch with the most qualified, experienced lawyer you can find as soon as possible.
Violating the Fair Housing Act 
Property management companies can be sued for violating the Fair Housing Act. This may manifest in a number of different ways. For example, one of the firm's employees might sexually harass tenants. Perhaps a rent collector has told a tenant that they can reduce their rent in exchange for sexual services. Another example would be an employee telling a tenant that they will be evicted unless they provide sexual services. The individual employee of the firm can be sued for these violations as well as the company itself.
Another example includes discrimination. If a tenant can prove that they were treated differently on the basis of their race, gender, sexual orientation, or religious beliefs, they can sue the property management company for considerable sums. One example of this is when a company refuses to rent properties to people of a certain race.
Safety Violations 
A property management company can also be sued for safety violations – especially if these violations result in injuries. For example, a company might fail to replace fire sprinklers or fire alarm systems. Another company might fail to address mold in the building. Even simple building code violations like crooked staircases can result in lawsuits. These violations can all lead to injuries, and companies can be sued for medical expenses, missed wages, and much more.
Examples in Florida 
In February of 2022, it was reported that a Naples property manager had been sued for misusing client money. He had made a number of questionable purchases with the funds, including the acquisition of a private jet. Another company was recently sued for embezzlement in Florida, while an additional condo was sued in Boca for denying a nurse her rental application due to Covid-19 risk.
Contact an Attorney for Help 
For help from a skilled Miami business & financial dispute lawyer, reach out to Alhalel Law. Over the years, we have helped a number of organizations avoid legal consequences and protect their best interests. Get in touch today, and we can help you explore your options during a consultation.
Resources:
sun-sentinel.com/business/fl-bz-boca-condo-rental-case-20220201-m3rt5wi4rrfajhg3tifn7a6zju-story.html
naplesnews.com/story/news/local/2022/02/03/owner-management-company-accused-defrauding-dozens-condo-associations-bought-private-jet-allegations/9229040002/