Disney World Sued For Patent Infringement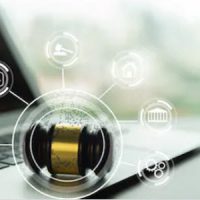 Disney World is one of Florida's most popular attractions, and people from all over the world have been visiting this theme park for many years. Ever since George Lucas sold the rights to the Star Wars IP to Disney, this theme park has been creating a wide range of Star Wars-themed rides. At first glance it might seem like Disney has the freedom to create whatever Star Wars-branded property they want. After all, they own the rights. But as we'll see, companies like Disney can still be sued for patent infringement. Recently, Walt Disney World was officially sued for patent infringement, with the ride known as "Star Wars: Rise of the Resistance" taking center stage.
One thing's for sure: Disney and the plaintiff will need to hire qualified attorneys with considerable experience in commercial litigation if they want to pursue positive outcomes. These types of attorneys specialize in patent infringement, contract disputes, copyright claims, and all manner of lawsuits involving businesses. The success of both parties depends on their ability to work with the best attorneys in Florida. Obviously, it makes sense for them to work with local attorneys who understand the state's various rules and regulations when it comes to patent infringement.
Raven Sun Creative Alleges it Owns the Technology Used in Disney's Ride 
A company called Raven Sun Creative claims that it owns the patent for a very specific kind of technology used in "Star Wars: Rise of the Resistance." This technology apparently involves a "vertical-moving rider trolley with on-screen video." The ride first debuted in 2019 at Disney World's Hollywood Studios in Florida, but Raven Sun Creative claims that they actually created the technology much earlier.
They even claim that they pitched the technology to Disney back in 2014, but the entertainment giant rejected their offer. Six years later, Raven Sun Creative approached Disney once again with an offer to buy the technology. This was after Disney had allegedly infringed on the patent. However, Disney rejected Raven Sun Creative once again and apparently refused to pay for any continued breach of the patent.
This Ride Has Been a Major Success For Disney 
According to the latest statistics, "Star Wars: Rise of the Resistance" has been responsible for a 2% increase in attendance for Disney's domestic parks since its creation. In fact, this ride is so popular that Disney has created an all-new boarding and queue system to deal with the crowds. It is also worth mentioning that this isn't the first time Disney has faced allegations of patent infringement, as many of its other rides are suspiciously similar to others in theme parks around the world.
Enlist the Help of a Qualified Attorney Today 
If you need help from an experienced Miami business & financial dispute attorney, reach out to Alhalel Law. Over the years, we have helped numerous organizations with lawsuits involving patent infringement, contract disputes, and all manner of business dealings. We understand that protecting your intellectual property is extremely important, and we can fight effectively for your rights under Florida law. If you'd like to learn more about your legal options, reach out and book your consultation today.
Resources:
insidethemagic.net/2021/11/disneyland-standby-rise-resistance-mc1/
republicworld.com/entertainment-news/hollywood-news/disney-world-sued-over-star-wars-rise-of-the-resistance-ride-for-patent-infringement.html