Pet Company Sued For Dog's Death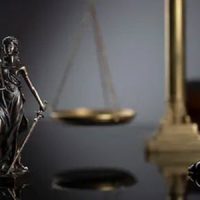 Can a pet business in Miami be sued for the deaths of animals? First, it's important to note that the law sees animals very differently than most people. In the eyes of the law, a pet is a piece of property and nothing more. However, pets obviously seem much more important to owners across Miami. Referring to these animals as "pieces of property" may seem unthinkable to pet owners, who instead see them as valued members of their family and important emotional companions.
Recently, it was reported that a National pet company that is headquartered in Miami was sued for the death of a dog. The dog died under very suspicious circumstances in Venice, and the owners are seeking justice by filing a civil suit. These kinds of lawsuits are best handled by qualified attorneys who have plenty of experience with business litigation in Florida. If you find yourself in a similar situation, you'll need to get in touch with one of these attorneys and develop an effective action plan. Pets may be viewed as simply pieces of property in the eyes of the law, but that doesn't mean companies who kill animals can escape legal consequences.
Petco Animal Supplies Stores Inc Sued in Miami 
Petco Animal Supplies Stores Inc. is being sued by owners who allege the company's negligence led to the death of their dog. They claim that minutes after dropping their dog off for a routine grooming appointment, they received a call from Petco staff stating that their pet was being transported to an animal hospital in critical condition. Within minutes, staff clarified that the dog was already dead. Later, the owners complained that Petco could have transported the animal to a much closer veterinarian, and they also claim that they were never given the chance to conduct an autopsy.
The owners are now suing Petco for negligence, and they have stated that their dog was a healthy, 3-year-old animal with no underlying health conditions when he arrived for his grooming appointment. The exact cause of death is still unclear.
Suing for an Animal Death 
Petco is one of the biggest companies in the entire nation, and in 2020 it raked in more than $3 billion in annual sales. If this family manages to successfully sue the pet company, they will likely receive a considerable settlement. However, they may run into challenges, as proving negligence could be difficult.
Enlist the Help of a Qualified Attorney Today 
For help from a skilled Miami business & financial dispute attorney, reach out to Alhalel Law. Over the years, we have handled many cases involving major businesses. This recent case illustrates that major pet companies are not immune from lawsuits. The pet industry is one of the fastest-growing industries in the United States. Make no mistake – this is big business. When companies grow at a breakneck pace, they tend to cut corners. And as we all know, cut corners often lead to lawsuits. Book your consultation today, and you can explore your legal options for suing companies guilty of negligence in Miami.
Resource:
businessobserverfl.com/article/national-pet-store-sued-following-local-dogs-death