Do You Need A Lawyer To Incorporate In Miami?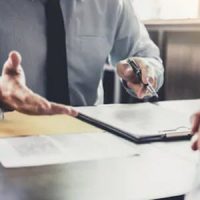 When small businesses and sole proprietorships reach a certain level of profitability in Miami, it becomes highly beneficial to incorporate. Incorporating your business results in a number of advantages, and it's definitely something to consider if you are saving much more than you spend each month. By incorporating your business, you can enjoy considerable tax benefits, legal protections, and much more. If you have decided to incorporate in Miami, you might be dreading the legal costs of doing so. So is there a way to incorporate without getting help from a lawyer?
It always makes sense to minimize costs whenever possible. After all, this line of thinking is probably why your business has reached the level of success at which incorporating becomes beneficial. However, you should also consider the benefits of getting help from a qualified business lawyer in Miami before you move forward on your own. When you fully understand the advantages of this route, it becomes easier to choose the best way forward.
You Don't Actually Need a Lawyer 
First of all, it's important to note that there is no legal requirement to get help from a lawyer if you're planning to incorporate. All of the necessary steps can be carried out on your own, from reserving a name for your company, determining a share structure, and much more. If you have the time and patience, you can research all of the various steps on reputable websites. It's always a good idea to follow state-specific guidelines, as various states may have slightly different requirements when it comes to incorporating a business. For this reason, you might want to start with Florida's government websites. 
Why You Should Consider Getting Help From a Lawyer 
Lawyers can make this process easier in a number of different ways. Firstly, you should consider the time commitment involved with incorporating your business. If you are extremely busy, you might not have the free time needed to research the steps, go over the paperwork, submit various documents and applications to government officials, and much more. If your business demands your full attention or if you have family commitments outside of work, it might be better to delegate these tasks to a qualified attorney. Time is money, and you need to factor in the opportunity cost of spending so much time researching legal steps that you're not familiar with.
There are many other benefits of using a lawyer to help with incorporating your business:
Reviewing suggested company names before they are submitted
Issuing non-voting shares
Maintaining records
Get Help From a Qualified Business Lawyer Today 
The Miami business & financial dispute lawyers at Alhalel Law are prepared to assist you with your business needs. Over the years, we have helped businesses of all types and sizes in Miami strive for the easiest, most profitable outcomes. Incorporating your business can be an excellent choice, but it's important to choose the best route forward. By teaming up with our attorneys, you can save yourself valuable time while avoiding simple mistakes. Book your consultation today, and we can discuss your plans to incorporate further.
Resource:
dos.myflorida.com/sunbiz/start-business/