Florida Companies May Soon Have The Ability To Sue The State For Loss Of Profit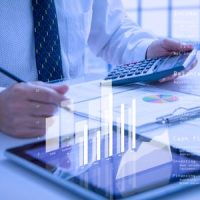 If Covid-19 has taught us anything, it's that government policies are capable of bankrupting businesses. Many industries in Florida have been devastated by Covid-19, but it's interesting to note that the virus itself did not cause businesses to go under. Instead, these bankruptcies were typically caused by government policies. That being said, things weren't as bad in Florida as in other states, and the Sunshine State is once again leading the charge when it comes to pushing back against mandates and other intrusive policies. A new bill introduced to the Senate could allow businesses to sue the government for loss of profit caused by local ordinances.
If your business has suffered due to some kind of local, state, or federal law, you may have the ability to sue for damages. If you'd like to explore your legal options in more depth, get in touch with a qualified, experienced commercial litigation attorney as soon as possible. These legal professionals know exactly how to approach these situations, and they can help you and your business pursue financial well-being and continued profits.
Senate Bill 620 
On January 21st of 2020, it was reported that the Florida Senate committee had approved Senate Bill 620. This bill would allow businesses to sue for damages when their profits are hindered by government regulation. Specifically, businesses would only have the opportunity to file lawsuits if they can prove that government laws have caused them to lose more than 15% of their profits or revenues. The bill received considerable support from Republican senators, with only one Republican voting against the measure.
Will It Pass? 
We still don't know for sure whether the bill will pass. It must go through the full Senate along with a companion bill called Senate Bill 280. If this process is successful, it will be enacted into law.
This Bill Has Sparked a Fierce Debate 
There has been much debate over this bill. Those who support the bill say that this is another layer of checks and balances against local lawmakers, making them think twice before creating laws that would harm businesses. Those who oppose the bill say that this would force Florida's taxpayers to hand over millions of dollars in settlement money each year due to businesses suing the state. They also point out that many of the laws passed by local governments are things like the ban of single-use plastics, which technically affects profit margins but has a positive effect on the community. 
Enlist the Help of a Qualified Attorney Today 
Don't hesitate to reach out to the Miami business & financial dispute lawyers at Alhalel Law for help with your case. With our help, you can strive for the best possible results and explore your legal options for lawsuits against the government. There has been considerable overreach within the past few years, and you are well within your rights to push back in the courts. Book your consultation today, and we can guide you towards a positive resolution.
Resources:
miamiherald.com/opinion/op-ed/article248773880.html
tampabay.com/news/florida-politics/2022/01/20/florida-bill-would-let-businesses-sue-local-governments-if-an-ordinance-hurts-profits/