Food Companies Sued In Florida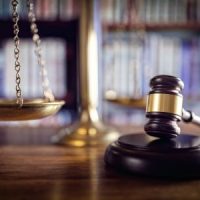 At first glance, a food business might seem like the safest entrepreneurial venture imaginable. After all, everyone needs to eat. Even during an economic downturn, people will spend considerable amounts of money on feeding themselves and their families. Unfortunately, food companies face the possibility of considerable lawsuits. Selling food can be tricky because of a number of factors, including health concerns, misleading ads, and more. If your food company is facing a lawsuit, you need to get help immediately.
Fortunately, you can enlist the help of an experienced commercial litigation attorney and fight back against these lawsuits in a highly effective manner. With help from a lawyer, you can defend your company and your financial well-being by utilizing a number of potential defense strategies. It's best to book your consultation as soon as possible for best results.
AriZona Drink Company Faces Class Action Lawsuit 
On March 23rd, it was reported that the well-known drink company AriZona was facing a class action lawsuit. The parent company of AriZona is Hornell Brewing Co., and plaintiffs allege that the drinks actually contain artificial coloring despite being marketed as "all natural." This lawsuit was initially filed in California but has the power to affect the company's operations in all states, including Florida.
Specifically, Hornell is being accused of falsely labeling and advertising some of its drinks, painting a picture of an all-natural beverage when in fact the product contains artificial ingredients such as beta carotene. The words "all natural" are prominently displayed on the product, and the plaintiff alleges that the drink company has benefited financially from this deception – to the tune of $5 million.
Burger King Accused of Misleading Customers 
In a somewhat similar case, Burger King is being accused of misleading its customers with its advertising campaigns. The company is headquartered in Florida, and so this class-action lawsuit is being filed in the US District Court of Southern Florida. Specifically, the company is being accused of consumer fraud. The plaintiff alleges that the sandwiches depicted in its advertisements are larger than the ones sold in the stores. The lawsuit also alleges that customers wouldn't have purchased these sandwiches if they were aware of their true size. Once again, the plaintiffs are arguing that the company benefited financially from this deception and unlawfully gained sums in excess of $5 million.
Enlist the Help of a Qualified Attorney Today 
For help from a skilled Miami business & financial dispute lawyer, reach out to Alhalel Law. With their assistance, you can strive for the best possible results in a confident manner. We know how important it is to keep your company operating at full efficiency, and we can help you avoid consequences posed by lawsuits. Book your consultation today to get started.
Resources:
q13fox.com/news/lawsuit-alleges-burger-king-sandwich-sizes-in-ads-mislead-customers
topclassactions.com/lawsuit-settlements/consumer-products/food/arizona-class-action-alleges-all-natural-drinks-arent-natural-contain-added-coloring/