Could Your Business Be Sued In Florida For Using Vaccine Passports?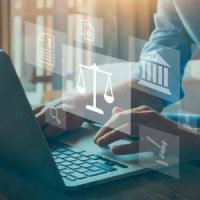 As everyone in Miami is no doubt aware, Covid-19 has become a divisive topic. One of the most controversial topics to emerge from the pandemic is the concept of a vaccine passport. In many other states, vaccine passports are actually mandatory for customers who wish to visit certain businesses. But in Florida, vaccine passports have actually been banned. This means that if you run a business in Florida, you cannot require your customers to show their vaccine passports before you provide them with products or services. But what happens if you do this anyway? Could you be sued?
If you are concerned about these issues, it's important to get in touch with a qualified attorney in Miami who is experienced with commercial litigation. These times have proven to be quite confusing for businesses in Miami as we all try to wrap our heads around these confusing policies. Things can become especially complicated when you have a conflict between state and federal law. However, a legal professional can make sense of these policies and guide your business in the right direction while helping you avoid lawsuits.
Leon County Fined $3.57 Million for Allowing Vaccine Mandate to Continue 
In a show of force, Governor DeSantis made the decision to fine Leon County for $3.57 million after the county refused to stop the vaccine passport mandate. This is the first time that an entity has experienced legitimate financial consequences for disobeying Florida's law against vaccine passports. The fine was announced on October 12th after it had become clear that over 700 employees were being asked to show proof of Covid-19 vaccination as a condition of their continued employment.
Previously, DeSantis had merely been verbally critical of Leon County's actions, but he took it a step further and issued the first fines for breaking his laws. Once again, the governor is sticking to his opinion that employers should not be allowed to "cast people aside" for making a "personal health choice."
More Fines Could Follow 
This is a clear sign that DeSantis' administration is quite serious about its vaccine passport ban. If you are running a business in Florida, this is definitely something that you need to take note of. The fines issued against Leon County could be the first of many. Although an entire county was targeted in this case, individual businesses could also face fines for infractions. Current Florida law states that any business, local government, or educational institution that asks for proof of vaccination is subject to a $5,000 fine per infraction.
Enlist the Help of a Qualified Attorney Today 
For help from a skilled Miami business & financial dispute attorney, contact Alhalel Law. We understand that these times can be confusing for many businesses in Miami, and we're here to help you make sense of it all. Protecting your business from lawsuits is very important during this period, and we can help you defend your interests in a confident, efficient manner. Book your consultation today, and we can go over your legal options together.
Resources:
orlandosentinel.com/politics/os-ne-vaccine-passport-law-enforcement-20211016-umfqxfp3inhzvihi5tlppgnkqy-story.html
forbes.com/sites/alisondurkee/2021/10/12/florida-fines-county-357-million-for-covid-vaccine-mandate/?sh=6b49525e2def