Can Your Company Be Sued In Miami For Telemarketing?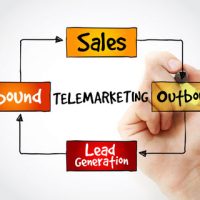 In an age of social media and web-based advertisements, many companies forget the tried-and-true efficacy of telemarketing. This form of marketing has existed for many decades, and some marketing gurus still claim it's the best option for businesses. But could you experience legal issues if you rely too heavily on this method in Miami? If your business is heavily invested in telemarketing, you might want to review the various laws that surround this marketing strategy in Florida.
If you're already facing a lawsuit due to telemarketing in Miami, you should get in touch with a qualified attorney with experience in business litigation. These legal professionals can help defend your business and help you avoid potential legal consequences. Make no mistake, telemarketing can result in significant lawsuits if you're not careful. It's best to consult with an attorney to at least go over your legal options if you're facing this kind of legal action.
Senate Bill 1120 
In July of 2021, Governor DeSantis signed Senate Bill 1120 into law. This new law makes it illegal to make "telephonic sales calls" without the expressed written consent of the person you're calling. This essentially means that you can no longer use automated telephone dialing systems, and you need to use a list of individuals who you know for a fact have consented to being contacted. In addition, this bill allows aggrieved called parties to any company that violates these laws. Since its creation, this law has been expanded into other forms of telephone marketing, most notably sales texts and instant messaging.
Woman Sues in Tampa Due to Unsolicited Text Messages 
On October 19th of 2021, it was reported that a woman in Tampa was suing a bridal wear company for "hounding" her with unsolicited text messages. Even though this individual had never given the company written permission to contact her with sales pitches, she was over inundated with these text messages. Eventually, she told the company to stop, and she was informed that she had successfully "opted out" of the sales messages. However, the messages just kept coming. To make matters even worse, this individual wasn't even in the market for a wedding gown.
Now, the company is being sued according to the laws laid forth by Senate Bill 1120, and they may have to pay the victim $500 for each individual unsolicited text message they have sent her. She is reported to have received "dozens" of text messages over a period of only a few months, so the total damages could amount to tens of thousands of dollars.
Enlist the Help of a Qualified Attorney Today 
If you need help from a Miami business & financial dispute lawyer, contact Alhalel Law. Over the years, we have helped many businesses in Miami defend their interests in an effective, confident manner. Don't let a lawsuit damage your company's reputation or reduce its earning capacity. Get in touch today, and we can start working on an effective strategy immediately.
Resource:
abcactionnews.com/money/consumer/taking-action-for-you/class-action-lawsuit-tests-new-florida-law-targeting-robocalls-and-texts