Recent Examples Of Fraud In Florida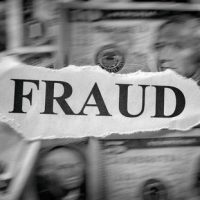 If you're running a business in Florida, one thing you definitely need to avoid is fraud. The authorities are becoming hyper aware of a variety of scams and schemes, and it's simply not worth it to attempt anything that could be remotely considered fraudulent. Many business owners commit fraud without even fully realizing it. In order to become more familiar with the types of actions that can constitute fraud, it makes sense to review recent examples of fraud in the Sunshine State.
Of course, you're already well aware of what constitutes fraud if you're currently facing charges. If you find yourself in this situation, it makes sense to get in touch with a qualified, experienced business litigation attorney at your earliest convenience. With the right legal representation, you can strive for the best results and avoid unnecessarily harsh penalties.
Man Charged with Wire Fraud After Covid-19 Scam 
On June 8th, it was reported that a man living in Boca Raton had been charged with wire fraud after attempting to pull off a scam involving Covid-19 relief. He owned a house painting company and used the CARES Act to submit four different PPP loan applications in 2020. He listed five different employees and was denied each time he applied. When he filed a fourth application, he claimed to have 154 employees with an average monthly payroll of $1 million. This time, he successfully received a $2.5-million loan. After purchasing a number of cars, he was caught by the Covid-19 Fraud Enforcement Task Force and now faces decades in prison.
Fraudulent Pharmacy Owners Commit Mail Fraud and Wire Fraud 
On June 12th, it was reported that two men from Kendall had been charged with wide fraud and mail fraud after creating fake pharmacies to rake in considerable sums based on a scam that revolved around prescription drug coupons. The pharmacies never existed, there were no prescription drugs, and no customers existed.
Former Vice President of Bank Charged with Identity Theft and Bank Fraud 
On June 7th, it was reported that a Tallahassee woman had been sentenced to 41 months in prison for bank fraud and identity theft. She had served as Vice President of Commercial Lending at Centennial Bank in Panama City. During this time, she met a real estate developer who was searching for private lenders. She then began embezzling funds from her bank customers and moving the money to the real estate developers. In total, the embezzled funds totaled more than $3 million.
Enlist the Help of a Qualified Attorney Today
The skilled Miami business & financial dispute attorneys at Alhalel Law are prepared to assist you today. Over the years, we have helped numerous businesses in the Florida area, and we can help you strive for the best possible results if your organization is dealing with any fraud-related issues. Often, these problems are down to simple, innocent misunderstandings. Book your consultation today and get started with an effective action plan.
Sources: 
conandaily.com/2022/06/08/boca-raton-floridas-vinicius-santana-arrested-in-miami-charged-with-wire-fraud/
tampabay.com/news/florida/2022/06/12/a-handyman-wives-escalades-ghost-pharmacies-a-9-million-miami-drug-coupon-fraud/
justice.gov/usao-ndfl/pr/former-bank-vice-president-and-real-estate-developer-sentenced-federal-prison-bank