Procter & Gamble Sued In Florida For Potentially Cancer-Causing Deodorant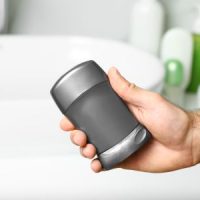 We all know that some of the biggest corporations in the world often make mistakes. Over the years, we have seen a wide range of products that contain cancer-causing agents, and often it is only after decades that consumers realize the danger of these products. These products continue to hit the shelves on a seemingly never-ending basis. Johnson & Johnson's asbestos-containing baby powder and PFOA-laced Teflon frying pans are just a few recent examples. According to a recent lawsuit filed in Florida, we might have to add Procter & Gamble's deodorants to that list, as independent testing has found benzene in their spray-on antiperspirants.
If you are dealing with a lawsuit of this kind, it always makes sense to team up with a qualified attorney who has experience with business litigation. These legal professionals can hold businesses accountable for these carcinogenic products. On the other hand, they can also help businesses defend themselves if the lawsuit is not based on reliable facts. Whatever the case may be, it seems that Procter & Gamble will need to approach this lawsuit in an efficient manner, ideally with the help of qualified attorneys who have a strong grasp of laws and regulations in Florida.
Old Spice One of Many Deodorants that Contain Benzene 
Proctor & Gamble Co. is facing a class-action lawsuit for failing to disclose the fact that many of its deodorants, including lines such as "Old Spice" and "Secret," contain benzene. Benzene is a human carcinogen that is also found in cigarettes. One customer is arguing that she would not have purchased the "Secret" line of antiperspirants had she known about the benzene levels present in these products.
The lawsuit argues that there is no safe level of benzene exposure, so the ingredient should not have been used in any antiperspirant. This is not the first product that has been shown to contain benzene, as Johnson & Johnson recently faced a similar lawsuit for benzene-containing sunscreens. J&J chose to settle with consumers without much of a delay.
The Effects of Benzene Exposure 
The effects of benzene on humans have been studied quite extensively, and it seems as though there is a strong link between this chemical and cancers of the blood cells, such as leukemia. There is less evidence that links benzene to other types of cancer. Lab studies have found that benzene can change the chromosomal makeup of bone marrow cells that are consistent with human leukemia cells.
Enlist the Help of a Qualified Attorney Today 
The skilled Miami business & financial dispute attorneys at Alhalel Law are prepared to help you today. We know that accidents can happen during the manufacturing process, and companies should have the right to defend themselves against needless and excessive penalties. On the other end of the spectrum, consumers deserve the right to take legal action if they have been caused by products that contain cancer-causing agents. Whatever the case may be, you can explore your legal options by booking a consultation at Alhalel Law today.
Resources:
cancer.org/cancer/cancer-causes/benzene.html
news.bloomberglaw.com/litigation/procter-gamble-sued-over-possible-benzene-in-antiperspirants