More NFT Lawsuits Hit Florida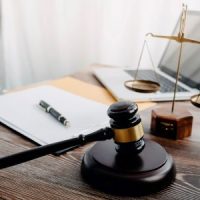 As NFTs become increasingly popular, it only makes sense that lawsuits are quickly following. The entire concept of an NFT leaves the door open for legal action, especially since numerous crypto enthusiasts seem to be violating copyright laws and contracts with absolutely no second thoughts. Nike is outraged by the fact that people are selling digital versions of their sneakers without permission, and various artists are slowly discovering that this form of "decentralized" art isn't giving them the same level of freedom that they had initially hoped for. One artist in Florida is finding out the hard way that NFTs could be more trouble than they're worth.
If your intellectual property is being violated by NFT enthusiasts, it's always a good idea to book a consultation with a business litigation attorney in Miami. These legal professionals can review your unique situation and provide you with sound legal advice based on your specific circumstances. You should be able to hold negligent parties accountable – especially if they're making millions while clearly violating copyright laws. It's best to get in touch with one of these lawyers as soon as possible.
Who is Danny Casale? 
An artist named Danny Casale is at the heart of this recent NFT legal battle. In the crypto world, he operates under the pseudonym "Coolman Coffeedan," and he specializes in what he describes as "surreal, humorous, and crudely-drawn animations." Lately, the Los Angeles-based artist has been making the transition towards NFTs – following countless others in his line of work.
Why is Coolman Coffeedan Being Sued? 
Coffeedan is being sued because he apparently breached an agreement with a Florida-based company called DigiArt. According to this agreement, Casale is not allowed to market or sell NFTs, and that right instead is held by DigiArt. However, Danny apparently went ahead and started selling NFTs on his own anyway, which has led to a significant dispute between the two entities. The deal was pretty straightforward: DigiArt was supposed to be in charge of selling NFTs on Casale's behalf, and then they would split the proceeds evenly.
After DigiArt filed a lawsuit against Casale, more details emerged. Apparently the artist had hired DigiArt with the specific goal of raising his public profile and exposing him to international investors – including NFT enthusiasts. The company claims that they had been working hard to fulfill their end of the bargain – even organizing a pop-up art show in Miami during which Casale's drawings were sold for $1,000 each.
Casale then went ahead and sold his Coolman's Universe collection of NFTs on Metalink, raking in more than $3.6 million. These NFTs then generated a secondary trading volume of over $50 million, helping Casale earn an additional $3 million in royalties. DigiArt wants its cut.
Enlist the Help of a Qualified Attorney Today 
For a consultation on your case, reach out to the skilled Miami business & financial dispute lawyers at Alhalel Law. Over the years, we have helped numerous plaintiffs fight back against intellectual property theft and copyright violations. You deserve the right to protect the brand you've worked so hard to build, so get in touch today and start exploring your legal options.
Resource:
theartnewspaper.com/2022/03/14/digiart-danny-casale-coolman-coffeedan-lawsuit-nfts