Sarasota Real Estate Agent Sued For Manipulating Sellers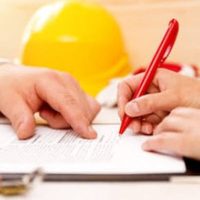 Commercial litigation can take many forms, but lawsuits involving real estate deals are especially common. Florida's housing market is thriving, and countless real estate transactions occur every single day. It goes without saying that some of these transactions are handled in an unlawful manner, and this will probably never change. With millions of dollars on the line, misconduct is almost inevitable. That being said, we should not accept this unlawful behavior. Plaintiffs can take legal action if they have been negatively affected by misconduct, and this is what one buyer has done after losing out on a lucrative deal set up by a manipulative real estate agent in Florida.
If you want to take legal action due to a questionable real estate transaction, it makes sense to get in touch with a qualified attorney in Florida who has experience with commercial litigation. These legal professionals can hold individuals accountable for their misconduct, and you can also receive a substantial settlement for the damages you've incurred. Even if you're not sure whether or not you can sue, it makes sense to at least book a consultation and go over your legal options.
Real Estate Agent Received Both Sides of a Commission 
On September 16th of 2021, it was reported that a real estate agent and the company he represents were being sued over a $4.8-million transaction on Bird Key. He is being accused of manipulating the sellers into choosing a buyer that he also represented, thereby securing both sides of the commission. In addition to this commission, the real estate agent also received $200,000 for furniture. This is one of the top real estate agents in the Sarasota region, and he racked up $175 million in closed transactions during 2020 alone. He and the company he represents have vehemently denied these accusations.
Is This Actually Illegal? 
The success of this lawsuit hinges on whether or not the real estate agent provided full disclosure and acted in an honest and fair manner. These are all legal requirements for licensed real estate agents in Florida, and these violations can indeed lead to lawsuits. The sellers are suing for damages of $30,000. They also want the real estate agent to return his commission, which would total hundreds of thousands of dollars from a multi-million-dollar deal such as this.
Why it Matters
The main concern here is that if every real estate agent gave preference to buyers that they represent, it would not be a fair market. Some buyers would only have a chance to purchase a property if they also agreed to be represented by the same real estate agent who was working with the seller. This would lead to concerns over manipulation, and it may not be good for anyone in the long run.
Enlist the Help of a Qualified Attorney Today 
For help from a skilled Miami real estate & construction litigation attorney, reach out to Alhalel Law. Over the years, we have helped a wide variety of plaintiffs with lawsuits related to commercial litigation, and we understand the importance of pursuing justice after an unlawful deal or contract. Real estate agents and other professionals who are guilty of misconduct should experience consequences for their actions, and the market should be free of unlawful behavior. Book your consultation today, and we can immediately start crafting an effective action plan together.
Resource:
heraldtribune.com/story/business/real-estate/2021/09/16/sarasota-real-estate-agent-roger-pettingell-sued-4-8-million-transaction-bird-key/8361084002/